Ohmygossip.ee / Ohmygossip Couture / OHMYGOSSIP Teen / Intervjuud / Seltskonnauudised / Suhted & Seks / Üritused / Blogid / Mitmesugust / Ilu & Mood / Film & TV / Gourmet
NordenBladet.ee / Ühiskond, Poliitika ja Äri / Reisimine & Kultuur / Kodu & Lapsed / Tervis, Keha & Vaimsus / Helena-Reeda Blogi / Eesti uudised / Soome uudised / Päevauudised

Reklaam:
2012 Sundance Film Festival: Ten most anticipated movies
The annual Sundance Film Festival in Utah is one of the most renowned film festivals on the circuit. It's a true haven for creativity and gritty storytelling. Held far from the glaring Hollywood lights, it has featured Oscar contenders and indie favorites, including Blue Valentine, Precious, Little Miss Sunshine, and The Kids are All Right. The festival that begin in 1978 has become a staple in Hollywood for independent filmmakers, with categories that include documentaries, films, shorts, and animation, YoungHollywood mediates.
Some movies are already getting buzz, whether for star power or intriguing storylines. Here are the top ten more anticipated flicks in this year's Sundance lineup:

1. This Must Be the Place
Are you ready to see Sean Penn as a washed up rock star? Penn is a bored and retired musician who goes on a quest to find the man who persecuted his father, an ex-Nazi criminal who is currently a refugee in the United States. Penn has proven his acting chops, so with a great storyline, this could prove compelling. Washed up characters that then learn deeper things about themselves make great stories; case in point, The Wrestler.
2. Red Hook Summer
Spike Lee directs, bringing to life the story of a child from Atlanta that is forced to spend a vacation with his grandfather in Brooklyn.
3. The Words
The consequences of plagiarism can be career-ending. Starring Bradley Cooper and Zoe Saldana, Cooper plays a struggling aspiring writer who makes a decision that changes his life — He finds old manuscripts from another writer in an antique piece of luggage and makes the decision to claim the immense achievements of another writer as his own.
4. Robot and Frank
With technology improving faster with each year, it's only a matter of time before everyone has a talking robot. This futuristic film stars Frank Langella, Liv Tyler, Susan Sarandon, and Liev Schreiber. Langella plays an old curmudgeon whose adult children buy him a robot to keep him company. The dramedy shows the relationship between Frank and the Robot, whom he begins to see as his true companion.
5. Black Rock
Three childhood friends go off on an innocent trip to escape the daily routine and connect with each other on a remote island off the coast of Maine. Instead, their idyllic vacation turns into a fight for survival. It stars Lake Bell, Kate Bosworth, and Kate Aselton. Three women lost on island fighting for their lives — sounds intriguing already.

6. 2 Days in New York
A continuation of the movie 2 Days in Paris, Photographer Marion (Julie Delpy) has broken up with her boyfriend Jack (Adam Goldberg) and now lives in New York. Family issues come boiling to the surface when her family visits and has a hard time accepting her new boyfriend, Chris Rock.
7. Liberal Arts
Does age matter when it comes to love? When a man in his mid-thirties goes back to his alma mater, he falls in love with a 19-year old student and must face the unwavering attraction between them. Elizabeth Olsen, Josh Radnor, Zac Efron, and Allison Janney star.
8. Bachelorette
There is always drama and comedy when it comes to women and planning weddings. Naturally there will be comparisons to Bridesmaids, but this is a film adaption of Leslye Headland's off-Broadway play focuses around three friends who are bridesmaids to a girl they used to ridicule in high school. A perfect recipe for insults, tears, and laughter. It stars Kirsten Dunst, Isla Fisher, and Lizzy Caplan.
9. That's What She Said
No, its not just a dirty joke, it's a film. The comedy follows three women as they navigate the ups and downs of love in New York City. "True Blood" actress Carrie Preston directs and the screenplay was written by actress Kellie Overbey. Two of the women are best friends, and eventually they add another distressed women to their clique. Anne Heche, Alia Shawkat, and Marcia DeBonis star. In a world devoid of "Sex and the City," stories of finding love and dating in the Big Apple are missed.
10. "Red Lights"
The buzzed-about thriller of Sundance stars Robert De Niro, Sigourney Weaver, and Cillian Murphy. Weaver plays a psychologist who is investigating an infamous psychic played De Niro. The story delves into the mystery of the paranormal.
Documentaries on the docket include stories about music, with The Art of Rap by rapper Ice-T, making his directorial debut. Understanding Dyslexia is a look at the learning disorder by James Redford, son of Sundance founder Robert Redford. Social issues are also on the forefront of nonfictions — An in-depth look at the health care system and its failings are explored in Escape Fire. A man who loves God but is also gay and loves his partner is the heart of the conflict of the story Love Free of Die, which also delves into gay rights.
With so many great films lined up, Sundance will once again prove to be a launching pad for great storytelling. The festival will run from January 19 to January 29 this year.
---
---

Reklaam: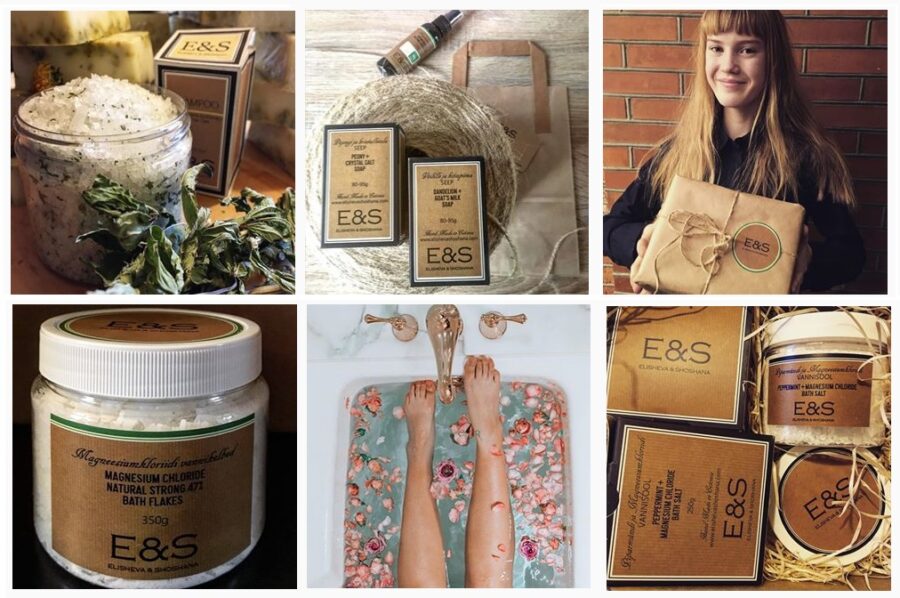 Tippkvaliteediga loodussõbralik Skandinaavia luksuskosmeetika - ElishevaShoshana.com